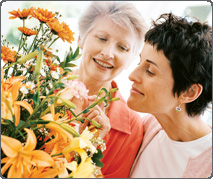 Social Media Basics :
A Pinterest-ing Way to Collect and Connect
Pinterest is a new social networking site and online pinboard
Pinterest (www.pinterest.com) offers a virtual place to house collections of the things you believe are beautiful, funny, important, or otherwise interesting — much like the doll or car collection you had as a kid and the recipe or bottle collection you have as an adult. On a Pinterest pinboard, you can even collect intangibles like the snippets of stories, sayings, and ideas you used to tack onto a bulletin board or glue into your scrapbook.
There are two differences between real-life collections and Pinterest collections: 1) the items in a Pinterest collection are represented by digital images or pins that reside on pinboards, which are webpages in your Pinterest account; and 2) it's very easy to share your pins with other Pinterest pinners who might like to collect the very same items and vice versa.
The Rapid Rise of Pinning
In May 2011, Pinterest wasn't on the radar at all for those who measure Web activity, then it suddenly appeared and rapidly gained nearly five million users by January 2012 (HitWise). That's still a tiny pin on a huge pinboard compared to Facebook's 500 million users, but it's enough, and fast enough, to inspire keen interest in Pinterest.
Most Pinterest users are women (80 percent, according to a recent Google Ad Planner inquiry by Ignite Social Media), so collections tend toward fashion, cooking, home decor, crafts, and children. Many men collect images related to automobiles, sports, men's fashion, gadgets, and travel—just what you might expect. Practically everyone on Pinterest collects images representing
movies, music, books, humor, and inspiring sayings.
The beauty of Pinterest is you can collect whatever strikes your fancy. Pinboards are personal and often highly unique. You get a sense of who people are by looking at their pinboards and pins. If you like what you see, you can follow them or click on their pins and Repin them on your own boards. You also can add pins to your Like list or Comment on them. You can even click on a pin and go to its original source to find out more. Click on names, pins, and boards in activity feeds to see new things and meet new people.
On the flip side, it's satisfying to express your style, needs, and wants in a positive public forum like Pinterest. And it feels great when someone takes time to respond to one of your pins.
What Can You Do With a Pinboard?
You can use Pinterest pinboards to help you accomplish tasks from big to small. Collect ideas to help plan a wedding, decorate a home, organize recipes, document your style, or organize your office. Pin funny or inspiring images to cheer up your family during a difficult time, add to an intellectual dialogue, or introduce yourself to a new group.
Once people are following you, invite them to become contributors on one of your pinboards. Contributors on a pinboard can work as a group to gather items for a fundraiser, plan a special event, or support a cause.
Businesses connect their Pinterest accounts to ecommerce websites, where they can display a Pin It button next to products. Visitors use the buttons to pin products to their personal pinboards. When a comment includes a dollar sign, Pinterest automatically puts a banner across the image with the price and sends the pin to a universal gift pinboard everyone can see, where you can find things to buy. When you Like gifts, you create an informal wish list for loved ones to use on your next birthday.
It's Easy to Become a Pinner
Pinterest is an invitation-only website so to get started you need to ask a friend who's already on the site to invite you. This feature is one reason the site has caught on so fast.
Once you receive your email invitation, click the link to set up your account. The Pinterest wizard takes you through the following steps:
1. Choose a sign-in method. Use your Facebook or Twitter login to automatically connect to those accounts. Your Pinterest activity will show up there. For an account without connections, use a unique Pinterest user name and password.
2. Choose topics of interest. Your choices dictate what shows up in your home page Pinterest feed.
3. Choose a few people to follow. Pinterest makes suggestions from your other social networking accounts.
4. Set up your first pinboards. Use the default names or change them to ones of your own creation. You can edit pinboards and names anytime in the future.
Now you're all set up to begin pinning. Here are your next steps:
Browse other people's pinboards to get ideas before you start pinning yourself. Use Follow buttons to find and follow people and pinboards. Hover over a pin to Repin, Like, or Comment on other people's pins. For more options, click on the image. You can send the image to your Facebook or Twitter feeds, or easily embed the image in your own website.
Add the Pin It button to your browser so you can start pinning. You'll find a tutorial in the About menu. Using the Pin It button automatically embeds the address of the website into the pin so followers can find the original image and information about it.
Press the Pin It button while browsing. Pinterest will show you the images you can pin from that page. Choose the one you want and click on it. It will give you a chance to choose a pinboard and add a comment. Use the @ symbol before a name to mention Pinterest friends; they'll receive a notice.