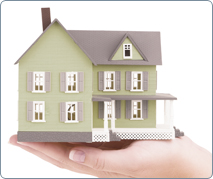 Back to Basics:
Welcome Home
Setting Up a Useful Home Page
There are about 9 billion pages—and always counting—on the World Wide Web, so how do you select the best web page to make your browser's home page?
For starters, you want your home page (the page that is displayed each time you open your browser or click its home page icon) to be filled with useful information that you can use every day.
That's why it's a great idea to make the home web page of the company that provides your Internet connection your browser's home page. Most Internet service providers (ISPs) put links to oodles of helpful information right on their home pages, making them important online resources.
Here is just some of the valuable information you are likely to find on your ISP's website.
---
Important announcements.
ISPs communicate useful information about their services to customers through their websites, so it's important to stay abreast of the latest news. They will announce events such as when customers' Internet connections will be down for maintenance, service upgrades, special offers and discounts, advice on getting the most from your Internet connection, and computer training classes.
Stop viruses.
When a new virus is making its way through the Internet, ISPs are among the first to learn about it. Many ISPs will inform their customers through their website and/or an eNewsletter regarding new threats and provide ways to prevent viruses from infecting customers' computers.
Local directories, news, and weather.
Many home pages of many ISPs are like digital versions of the Yellow Pages: they are filled with links to information about local businesses, including their websites, contact information, and the services they provide. This makes finding what you want when shopping locally much easier.
In addition, there are often links to both local online news sources and to national and international news articles. Many times, there also will be information about local events that you will find useful when planning your day or weekend. Having your ISP's home page a click away keeps you in touch with your world.
Answers to your computing questions. When problems arise with your Internet connection, the solution in many cases is quite simple. That's why ISPs often put answers to frequently asked questions (FAQs) on their web pages so you can easily troubleshoot problems. It's easier than placing a phone call or sending an e-mail message to your ISP.
Plus, if you have specific questions about how the Internet or something else relating to how computers work, the answer may be no farther than your ISP's website.
Search engines.
An ISP often puts links to the most-popular search engines right on its website's home page. This makes it easy to use a variety of search engines to get the best results when you are looking for information on the Web.
With your ISP's website home page as your browser's home page, a wide array of information is readily available. Take advantage of your ISP's hard work by making its website home page the starting point for your Web explorations.