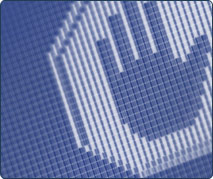 Back to Basics:
The Error Of
Your Ways
Internet Error Messages Explained
Internet error messages are those frustrating and sometimes-cryptic descriptions that mean something has gone awry when visiting a web page. The good news is that these server-to-computer miscommunications usually don't mean there's anything wrong with your computer. The bad news? What you want to happen doesn't happen.
Your browser displays an error message, often with a three-digit code, when a website server cannot deliver a web page to your browser. Instead of delivering the page, the server sends and displays the proper error message. Some websites even have custom-made error messages that provide you with more information than standard error messages to understand and solve the problem.
Here are some of the more common error messages you'll unfortunately encounter. The language used in error messages may vary slightly, and some error messages won't have three-digit codes at all.
404
Easily the most-common error message is the "404 Not Found" or "File Not Found." This means that the page or file you are trying to access does not exist. You may have entered a typo in the web address or clicked on an outdated link.
Solutions: Check for typos in your web address. If that doesn't help, browse the website to determine if the file or web page has moved to a different location. It's possible the page or file no longer exists anywhere.
401
This "401 Unauthorized" error message usually occurs if you have entered an invalid username or password needed to view a web page.
Solutions: Make sure you've correctly typed the username and password. Contact the website administrator if you think you've received this message in error.
403
The "403 Forbidden" sounds alarming but it's basically a variant of the 401 message. It's most likely to occur on websites that require registration as well as when encryption is protecting file directories from hackers.
Solution: Go to the home page to register and you'll often gain access to the web page that you want.
408
"408 Request Timeout" means that the browser could not display a web page or file because you stopped the page from loading or clicked a link before the entire page could be displayed.
Solution: This happens when you get impatient with particularly large or slow-loading pages and take action too soon. Click the browser's Refresh button and twiddle your thumbs for a bit until the page has been completely displayed.
500
Think of "500 Internal Error" messages as the Internet's version of television's "technical difficulties." These problems originate with a website server's configuration, usually occurring when you've entered information at a web page and clicked the Send button.
Solution: Try again later.
502 and 503
These error messages occur when a website is having trouble. "502 service temporarily overloaded" means that the website servers can't keep up with demand—an Internet traffic snarl. "503 service unavailable" means that the website isn't functioning; it may be down for maintenance or a power outage, for example.
Solutions: With a 502 message, you can click the Refresh button or, better yet, wait until the online traffic subsides. 503 messages mean that the website will be down for awhile; try again another day.